As many of you already know Nikon has released a special edition D800E version of its super high 36 megapixel resolution D800 camera body. Essentially the two cameras are identical in every way except the lack of the AA filter or Anti Aliasing filter in the D800E along with a higher price tag.

Why the missing AA filter you ask? Well, two reasons, sharper images and more captured fine detail in those images. This may be a great feature for studio and landscape photographers who may not mind the occasional occurrence of moire in SOME images while getting more sharpness and detail in EVERY image.
The bellow images and original ePHOTOzine article can be viewed by clicking the images bellow.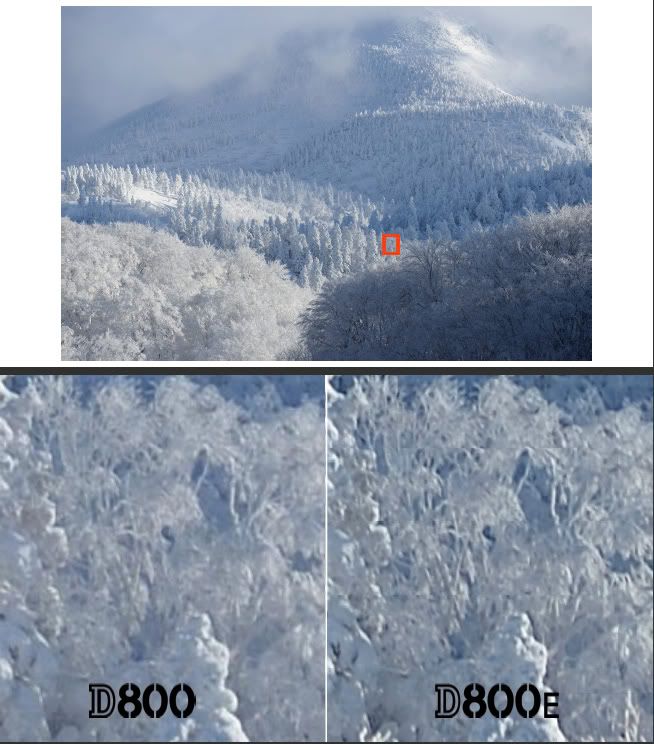 Stay tuned as we will be adding comparison images from various cameras we modify for our customers.
What about that moire? Pretty much every image post processing software now includes moire removal tools making it quite simple to remove in post processing (must capture in RAW). You could even batch process the images in a few of them to remove moire.